I hope you're all having a lovely Easter break and are looking forward to the longer and hopefully sunnier days of Spring. If you've had a lot of chocolate over Easter, you needn't feel guilty (well, as long as it was dark chocolate!) as in this newsletter, we look at the undoubted health benefits of good chocolate, as well as how your psychological health can't really be separated from your physical health, plus a delicious recipe for kale and cannellini stew with sweet potato wedges and I recommend a lovely book all about eating for a radiant complexion.

HOW YOUR PSYCHOLOGICAL STATE INFLUENCES YOUR IMMUNE SYSTEM
Many studies support the belief that having an upbeat and positive attitude will translate into living a longer, healthier life, and conversely, that a pessimistic outlook promotes ill health and can shave years off your life.
In one study, the tendency to always expect the worst was linked to a 25 percent higher risk of dying before the age of 65!
Research conducted in the 1980s and early 1990s revealed that your immune system and brain are actually wired together, and connections between your nervous system and immune-related organs such as your thymus and bone marrow allow for crosstalk between the two systems.

Revealingly, your immune cells also have neurotransmitter receptors, suggesting that what goes on in your brain impacts your immune system, for better or worse. For example, stress has been shown to reduce activity of virus-fighting immune cells.

Stress also increases levels of antibodies for common viruses such as Epstein-Barr, suggesting that stress can reactivate otherwise latent viruses in your body. Ruminating on a stressful incident has also been shown to increase your levels of C-reactive protein, a marker of inflammation in your body.
The relationships between your gut, brain, immune, and hormonal systems are impossible to untangle.
So it's important to nourish and support your body — both emotionally and physically. In short, restoring mental calm, increasing your sense of joy, and maintaining a positive outlook helps lay the foundation for a long, healthy life.
 
HEALTH FACTS:
JUST 15% OF CONVENTIONAL MEDICINE HAS ABSOLUTE PROOF OF WORKING

71% OF BRITONS REGULARLY TAKE A VITAMIN OR HEALTH SUPPLEMENT
(Might the second fact sometimes be related to the first?!)
THE AMAZING HEALTH BENEFITS OF DARK CHOCOLATE 

Good news if you've been eating chocolate this Easter!
New research revealed that your gut bacteria breaks down and ferments the components in dark chocolate, turning them into anti-inflammatory compounds that benefit your health.

The closer your cocoa is to its natural raw state, the higher its nutritional value; ideally, your chocolate or cocoa should be consumed raw (cacao)
A seven-study meta-analysis sought to find a link between chocolate consumption and coronary heart disease, stroke, diabetes, and metabolic syndrome. Along with those disorders are related problems like hypertension, elevated fasting glucose and triglycerides, high cholesterol, and abdominal obesity.
But rather than negative effects, scientists found that chocolate – specifically the dark unprocessed raw cacao kinds – actually reduced the risk of such disorders.
In fact, the highest levels of chocolate consumption were associated with a 37 percent reduction in cardiovascular disease and a 29 percent reduction in stroke compared with the lowest levels! Other research has also shown that the antioxidant and anti-inflammatory compounds in chocolate may lower your risk of heart attack and stroke considerably.
(Dr Mercola)

THE FOODS WITH THE MOST PESTICIDE RESIDUES

When it comes to pesticide residues, some types of produce are more likely to be contaminated than others. I always recommend you buy organic whenever you can but if that's not always possible, perhaps due to cost or availability, there are some fruit and vegetables that are lower in pesticides than others.
The Environmental Working Group (EWG) published a shoppers guide that indentified the so called Dirty Dozen (highest in pesticides) fruits and vegetables that should be bought organic whenever possible as well as the Clean Fifteen (lowest in pesticides) that are somewhat safer to eat as non organic versions…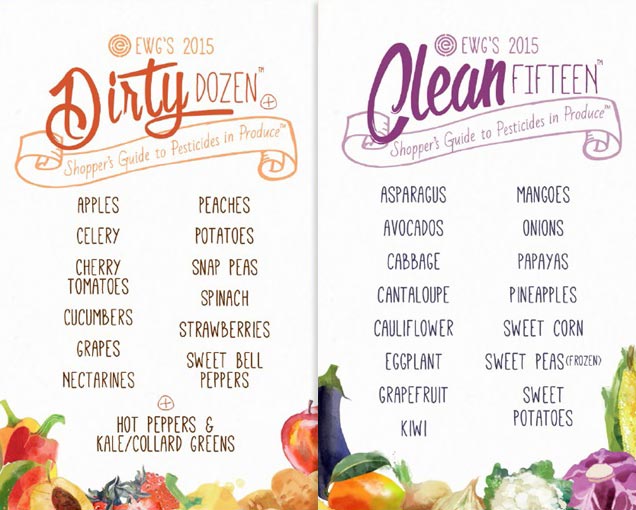 BOOK REVIEW
Actually this book is pretty on both the inside and out – which makes it a pleasure to read.
Of course, I have an interest in skincare which has led me to my natural and organic skincare website Vanessa's Choice
www.vanessaschoice.co.uk
However, this is more about what to eat (or not to eat) for your complexion and what you put into your body is undoubtedly very important for good skin, as well as for overall health. The book gives information on what to eat for each season, reflecting your skins particular needs at that time of year and there's some nice recipes too.
It's a lovely book to have but would also make a great present too.
EAT PRETTY
by Jolene Hart
(Click on the photo below to view the book on Amazon)
RECOMMENDED PRODUCT
A  healthy smoothie with some fruit, seeds, yoghurt and some unsweetened coconut or almond milk is a great way to start the day and adding Alkagreens makes it even healthier.
We associate "alkalising the body" with being healthy and vibrant and supergreens such as sprouted grains and spirulina, alongside vibrantly coloured fruits and vegetables, can all help keep our pH in balance so we can perform better on every level.
Nutrigold's Alkagreens delivers a concentrated spectrum of trace vitamins, minerals, essential fatty acids and enzymes all prepaired ready to add to your smoothie.  It contains many organically certified natural ingredients including presprouted activated barley, apple, flaxseed, quinoa, bilberry fruit, carrot and turmeric and the neutral taste means this powder is ideal for all the family to enjoy in smoothies and juices.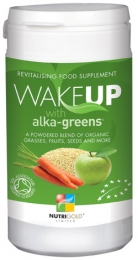 Please visit my natural and organic online beauty store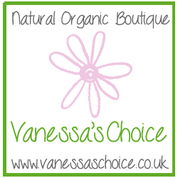 RECIPE
KALE AND CANNELLINI STEW WITH SWEET POTATO WEDGES
This is probably my favourite recipe from Deliciously Ella Every Day – I have made it half a dozen times already!
Here it is, slightly adapted.
Serves 4
4 medium or 3 large sweet potatoes
200g of kale
2 onions
Half a jar of sun-dried tomatoes, chopped
2 400g tins of chopped tomatoes
 2 400g tins of cannellini beans
1 tablespoon of tahini
2 tablespoon s of tomato puree
1/2 teaspoon of cayenne pepper
1 tablespoon of apple cider vinegar
 3 cloves of garlic
Wash, then chop the sweet potatoes (skins on) into wedges and bake in olive oil for 40 minutes or until cooked.
Remove stems from kale. Saute onions and garlic and then add the tomatoes followed by other ingredients. Serve with the potato wedges on the side.
You can find this and other recipes from Deliciously Ella Every Day
Click on the image below to go to Amazon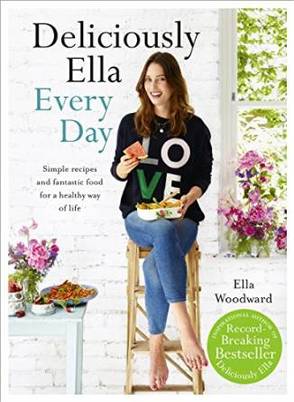 CANCELLATION POLICY
Just a reminder that 48 hours notice should be given for cancellations in order to avoid a charge
If you know someone who might find this newsletter interesting, please forward it to them.