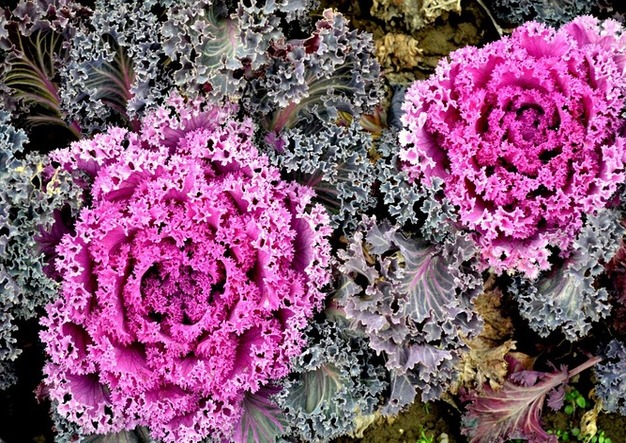 New Year 2018
"Obstacles are detours in the right direction."
I hope you all had a great Christmas and are now ready to embrace a new year, feeling inspired perhaps to make positive changes to both your physical and emotional health and wellbeing.
As Louise Hay asks in her book Heart Thoughts:
What would you like to do this year that you did not do last year?
What would you like to let go of this year that you clung to so tightly last year?
What would you like to change in your life?
Are you willing to do the work that will bring about those changes?
In this newsletter, we look at the importance of sleep for all aspects of health, how vision boards can help you achieve your goals this year, plus I recommend a great book and a fantastic recipe to get you back into eating well if you indulged yourself over Christmas.

THE IMPORTANCE OF SLEEP
Sleep is a vital biological function, necessary for physical and emotional well-being. Insomnia, is a sleep disorder that affects significant numbers of our population, with the main symptoms being difficulty falling asleep, staying asleep and waking up too early every morning. Even just one night's bad sleep can affect our mood, concentration and alertness, and chronic sleep deprivation can lead to daytime fatigue and memory loss. This can have a huge impact on work performance, absenteeism, lost productivity and an increase in work-related accidents. Insomnia can also have adverse consequences on an emotional level, leading to stress, anxiety and depression; as well as serious long term health conditions such as obesity, diabetes, heart disease and stroke.
Studies from the University of Laval in Quebec have shown that people who had less than 6 hours sleep (or indeed 9 or more hours sleep) had two and a half times the risk of type 2 diabetes or glucose intolerance than those who had 7-8 hours sleep per night. This was supported by evidence that showed people who get five or less hours of sleep a night are five times more likely to develop diabetes than those who get over seven.
The most commonly occurring forms of chronic insomnia are associated with stress, anxiety and mild depression. Studies have shown that those with insomnia are three times as likely as those without to experience low mood (83% vs 27%), three times as likely to lack concentration in the day (78% vs 26%) and over twice as likely to suffer from energy deficiency (93% vs 42%); and stress related insomnia has recently been blamed for a huge rise in the number of prescriptions for sleeping pills being handed out, costing the NHS almost £50million a year.
An alternative to the side effect producing conventional medication is to focus on natural substances, including the amino acids L-tryptophan and L-theanine, the hop plant, magnesium, and a milk protein hydrolysate, amongst others.
(Nutri Advanced)
If you need help or advice on sleep please contact me vanessa@wellbeingandnutrition.co.uk

HOW A VISION BOARD CAN HELP YOU CREATE YOUR FUTURE!
I love creating a vision board at the start of every year and now that I'm a wellbeing coach as well as a nutritional therapist, I am even more convinced that they can be a useful tool for clarifying your intentions for the year ahead – they are also fun and creative!
I like to find inspirational quotes that reflect my goals as well as pictures and I recommend looking at several areas of your life eg. your health goals, what you'd like to achieve in terms of your career/life purpose, travel, room makeovers, learning a new skill, overcoming a fear, a specific area of self growth – it should be entirely personal to your hopes for this coming year – even if some of your dreams seem unlikely, you may be surprised at what you can manifest!
Here's what renowned coach Jack Canfield says about creating a vision board: "These simple devices are one of the most valuable visualization tools available to you. The inspirational collages serve as your image of the future – a tangible example, idea or representation of where you are going. They should represent your dreams, your goals, and your ideal life.
Your brain will work tirelessly to achieve the statements you give your subconscious mind. By representing your goals with pictures and images you will actually strengthen and stimulate your emotions because your mind responds strongly to visual stimulation.
Find pictures that represent or symbolize the experiences, feelings, and possessions you want to attract into your life, and place them in your board. Use photographs, magazine cutouts, pictures from the Internet – whatever inspires you. Be creative. Include not only pictures, but anything that speaks to you – affirmations, inspirational words, quotations."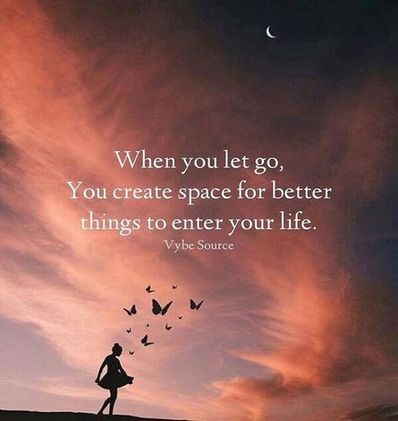 This is the perfect time to undertake some wellbeing coaching sessions so I have decided to extend my offer until the end of January!
£15 off per session and free holistic wellbeing review
For Nutritional Therapy clients (past and present) and all newsletter subscribers, sessions will be just £60 (instead of £75) in line with the current cost of Nutritional Therapy sessions.
Before you book, I am offering a free holistic wellbeing review so you can decide whether coaching will be helpful for you. Wellbeing coaching takes place weekly or fortnightly – in person or over skype.
Here's what one of my current wellbeing coaching clients says:
I consider myself to be extremely lucky and priviliged to be part of the first group of Vanessa's Wellbeing Coaching clients. I first met Vanessa in January 2017 whilst looking for help with my "feeling tired and exhausted all the time" and thinking that nutritional support might be beneficial. I found her very approachable, understanding and sincere and was able to establish very good rapport, which I believe is paramount in any therapy.
I have managed to make quite a few changes to my eating habits and started targeted supplements. However, the most important aspect of sessions with Vanessa was realisation and admission (with Vanessa's gentle but persistent nudging) that most, if not all, of my ailments are due to stress and my inability to process it correctly.  So when Vanessa suggested that I might benefit from Wellbeing Coaching, I agreed immediately fully believing in the positive outcome.  
I found coaching sessions with Vanessa invaluable in my quest for wellbeing (both emotional and physical).  She offers well rounded personal advice as well as pointing towards books, articles, websites and other therapies, which may be of benefit. 
I have  complete faith in Vanessa and would highly recommend her to anybody who is searching for answers to their health issues.
Malgorzata, Perivale
AIMS OF WELLBEING COACHING
Helps you to define clear health and wellbeing goals
    Enables you to clarify your vision, life purpose, values, goals.
    Supports you in making energetic shifts and long term changes
    Challenges unsupportive thoughts, beliefs and behaviours effectively
    Identifies resistance, creating breakthroughs
    Helps you to honour your own wellbeing above all else
    Improves health outcomes
    Helps you to live with greater awareness, clarity, balance and vitality
Please contact me for further information on coaching: vanessa@wellbeingandnutrition.co.uk

RECOMMENDED PRODUCT
As well as addressing lifestyle, I have several natural supplements I suggest for sleep, depending on the individual – the following is one of them that many have found helpful.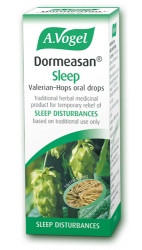 Dormeasan Sleep Valerian Hops £9.95
Dormeasan is a herbal sleeping aid and won't leave you feeling groggy in the morning. Taken just half an hour before bedtime, it can help if you worry that you won't sleep – encouraging a more natural sleep, helping you sleep better and wake feeling refreshed.
 RECIPE
Not-chicken soup
From The Modern Cooks Year by Anna Jones (see below)
This is what to eat when you have a chill, feel fluey, or if you just need a bit of bolstering. A vegetarian soup for the soul…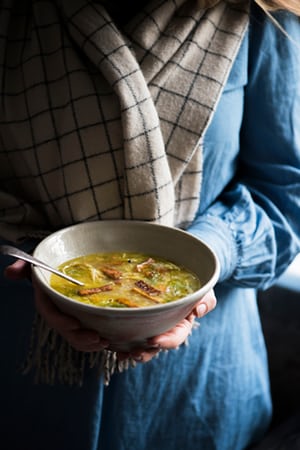 Serves 4
Olive oil
1 medium onion, quartered and thinly sliced
1 leek, finely sliced
3 bulbs of fennel, trimmed and finely sliced, fronds reserved
3 celery stalks, chopped into 1cm pieces, leaves reserved
1 medium carrot, peeled and chopped into 1cm pieces
8 medium garlic cloves, thinly sliced
2 tbsp ginger, peeled and grated
1 lemon
1 tsp whole white peppercorns, plus more to taste
200g firm tofu, sliced into roughly 1cm sticks
3 tbsp tamari sauce
1 Heat a little olive oil in a large soup pot over a medium heat. Add the onion, leek, fennel, celery and carrot, then turn the heat down to low and cook gently for 20-30 minutes, or until everything is soft and sweet, without browning too much. Keep a little jug of water close to the pan and add a splash of water if it looks like it's going to stick.
2 Add the garlic and ginger, cook for another couple of minutes, then squeeze in the juice of the lemon.
3 Add the peppercorns and 2 litres of water, plus a good pinch of sea salt (or you can use vegetable stock if you want a fuller flavoured soup). Bring to the boil and simmer for 20-30 minutes.
4 Meanwhile, toss the tofu in 2 tbsp tamari sauce. Heat a pan with a little olive oil and fry until crisp. Once the tofu is golden and crispy, add the final tablespoon of tamari sauce and toss quickly in the hot pan: the soy should stick to the tofu and give it a rich stickiness. Remove from the heat.
5 Your soup should now be about ready. Ladle the soup into shallow bowls and top with the tofu

RECOMMENDED BOOK
I was given this lovely book for Christmas and have already made several of the recipes including the one above – I highly recommended it
Available from Amazon, Waterstones etc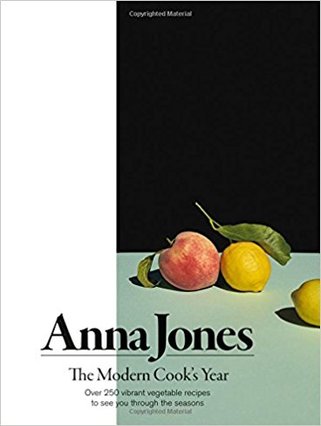 CANCELLATION POLICY
Just a reminder that 48 hours notice must be given for cancellations in order to avoid a charge.
As many of you will know, Saturday appointments are in demand, so last minute cancellations for Saturdays are particularly frustrating!
Thanks for your understanding
If you know someone who might find this newsletter interesting, please feel free to forward it to them.
 And if I haven't seen you for a while, please don't hesitate to get back in touch if you feel you could benefit from further help.
vanessa@wellbeingandnutrition.co.uk
Vanessa